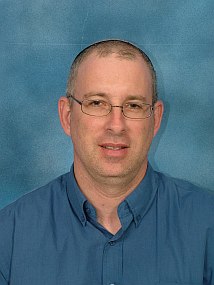 Moshe Egel-Tal is a Certified Senior Payroll Comptroller (CSPP) and Bookkeeper with over 25 years of experience in Israel in various positions within the finance field, with an emphasis on payroll. He has vast experience in payroll processing in both private and public sectors, as well as hi-tech and industry. He is highly experienced  in payroll program usage/instruction to end users, setup and implementation of payroll departments and fine-tuning payroll processes for companies as well as consultation for both employers and employees on various payroll and labor laws and employee's rights issues.
Moshe is a frequent lecturer at various venues, including AACI and universities, on labor laws, employee's rights and payroll comptrollers' courses. Moshe is a blogger, an author of several English language publications on tax benefits for salaried employees and employee's rights.
Born in Chicago, Moshe made Aliya in 1978, resides with his family in Jerusalem. A native English speaker with mother-tongue level Hebrew skills, thus allowing him to work and consult professionally in both languages.
Moshe has vast experience in complete payroll processing in both private and public sectors, industry and hi-tech, from small employers with several employees to corporations of thousands.
As one of the few unbiased professionals in Israel, with full inside knowledge of the leading payroll and bookkeeping programs specific to Israel, this due to his past work for these companies, affording  him a unique capability to process or recommend a particular program or payroll implementation strategy in full faith and independence based solely on a companies needs without trying to sell you a particular product. Along with his unique knowledge of payroll and bookkeeping software, Moshe is familiar with all aspects of Payroll and Israeli labor laws and has experience with all types of employees: hourly, monthly, projects and commissions.
Moshe has unparalleled experience in integrating attendance, payroll and bookkeeping programs to work with each other (computerizing manual tasks) and in setting up Payroll departments from scratch. He has done translation of payslip terminology from Hebrew to English as well as all payroll documents for posting on company's intranet for easy access and understandability and more.
Moshe resides with his family in Jerusalem.
Get in touch with Moshe Egel-Tal today at: moshe.israpay@gmail.com and let IsraPay serve you, no matter what your payroll needs are:
1) Complete payroll processing for employers (no matter the sector, industry and volume)
2) Consultation on payroll, labor laws, etc for both employers and employees.
3) Payroll program assesment for existing systems or setup and implementation of a payroll solution that best suits
     your needs. 
In addition to the articles found on this site, Moshe maintains a blog at JobShuk.