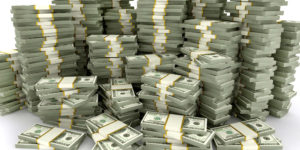 The second addition of the Increasement of regulation law empowers the Ministry of Economics, Department of regulation of labor laws to impose financial sanctions on employers who are found in violation of labor laws, such as minimum wage, sexual harassment, failure to supply an employee with notification of terms of employment, etc.
The infringements are divided into three categories of financial sanctions with a distinction made between an employer who is not a business and a business:
| Level | Business | Non-Business |
| --- | --- | --- |
| level one | ₪5,110 | ₪2,550 |
| level two | ₪20,420 | ₪10,210 |
| level three | ₪35,740 | ₪17,870 |
A complete list of the infractions and which level they are assigned to is on the Ministry's website: http://www.economy.gov.il/Employment/WorkRights/WorkRightsEnforcement/Pages/FinancialSanctionSums
The Ministry of economics can file a suit against the employer in court, which if convicted, is a criminal offense! The names and details of the employers who were fined are listed on the Ministry of Economics website.
To help avoid these situations it is recommended to consult with a payroll expert like Israpay who can help employers fine-tune their payroll practices, payslips, etc according to the law. Get in touch today !